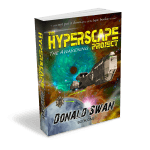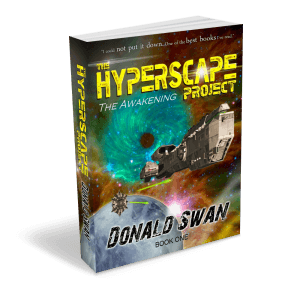 Enemy activity had fallen into an eerie calm, but everyone felt the coming storm—a terrible storm, poised to unleash its fury upon the galaxy. It seemed as though the entire universe was holding its breath. Waiting. Whether waiting for the salvation of mankind or its demise was yet unclear.
"An action-packed, fun and intelligent adventure into the unknown."
– YourBookAuthors.com
He set out to prove a theory. Now he's racing to save the galaxy from his mistake.
Along with his newly found, rag-tag band of alien friends, Nick Bannon battles to keep his devastating technology out of the hands of the biomechanoid race known as the Mok'tu.
Nick is flung to a distant world when his hyperspace experiment goes awry. Technology can always be used for good or evil and now his peaceful experiment could become a horrific weapon of a malicious alien race. Every species in the galaxy is in danger of total annihilation and it may take one man's greatest sacrifice to stop it.
This is the first three chapter of the full 86,000 word space opera novel!