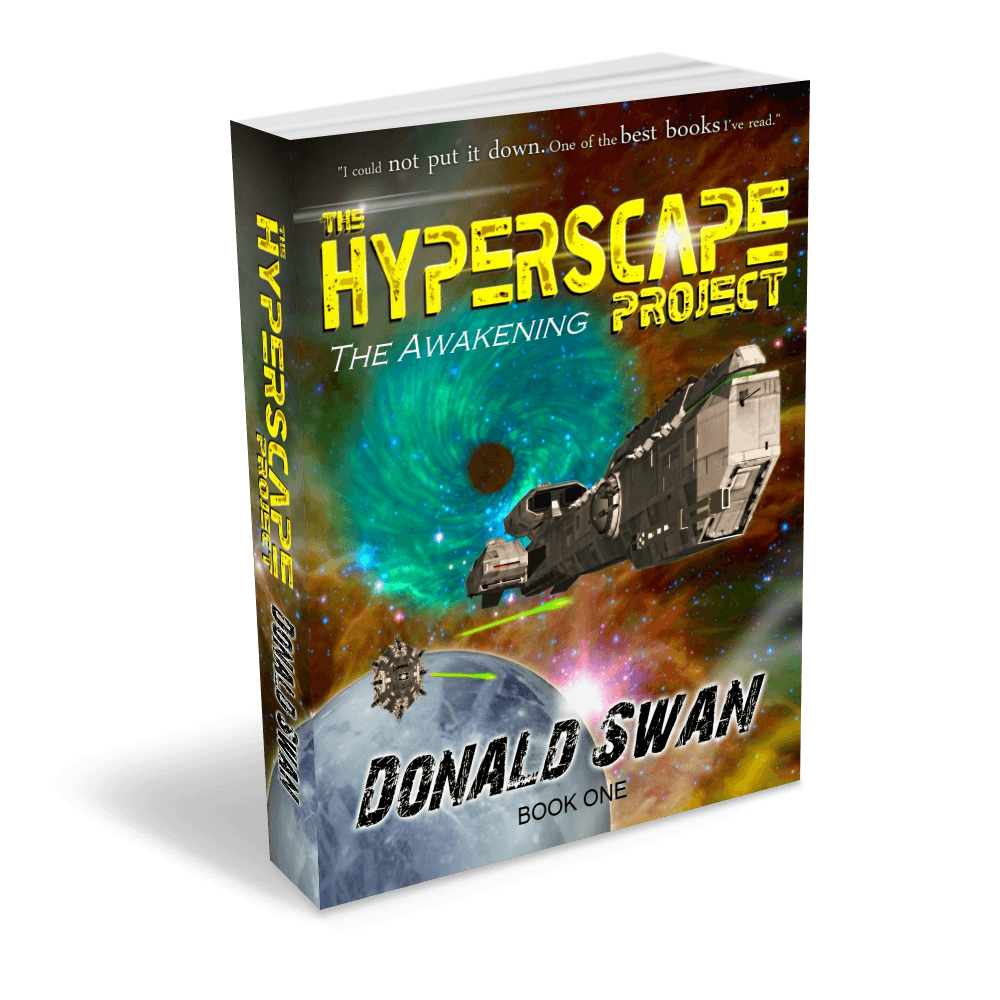 Enemy activity had fallen into an eerie calm, but everyone felt the coming storm—a terrible storm, poised to unleash its fury upon the galaxy. It seemed as though the entire universe was holding its breath. Waiting. Whether waiting for the salvation of mankind or its demise was yet unclear.
He set out to prove a theory. Now he's racing to save the galaxy from his mistake.
An action-packed, fun and intelligent adventure into the unknown. Along with his newly found, rag-tag band of alien friends, Nick Bannon battles to keep his devastating technology out of the hands of the biomechanoid race known as the Mok'tu.
Nick is flung to a distant world when his hyperspace experiment goes awry. Technology can always be used for good or evil and now his peaceful experiment could become the horrific weapon of a malicious alien race. Every species in the galaxy is in danger of total annihilation and it may take one man's greatest sacrifice to stop it.
---

"A lost Queen. An ancient prophecy. Worlds caught in an interstellar war between two malevolent alien races. Hyperspace, Nanites, Biomechanoids with a mysterious past. The Hyperscape Project is non-stop action and lots of fun." -John S.
---

 "I really enjoyed this book. There is a lot of action, but it's well balanced. If you like Star Trek or shows like Stargate, then I think you'll like this book. Fun characters and a story that flows well. Some good futuristic science too. (Nanites, hyperspace, gadgets etc.) I only wish that the second book was already available. There is also an interesting extra chapter that can be unlocked with clues from the book. That added an extra bit of fun to it as well. The extra chapter is cute and fun." -Sara
---

Great read.
Great character development .. Awesome read. If you like saga's this is the beginning of a great one. Hope you enjoy !
---

Nice
Excellent book, loved the characters and the concept of the story. I can't wait for the next book. It's a good read
Book Two in the Works!